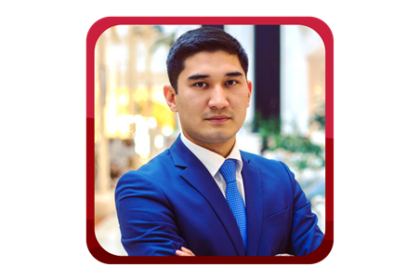 Currently, Nurlan Kabishtaev is an Acting Director of the "Atameken" Chamber of Entrepreneurs of Shymkent.
Previously, he worked in Eurasian Bank JSC in the field of corporate finance, the Ministry of Economy of Turkey, foreign trade department, export/import department, KPMG audit LLP, MO "Kazakhstan Mortgage Company" JSC. In the period from 2013 to 2015, he served as a head of the economic analysis and investment projects department, then as a deputy director for economic affairs in the Chamber of Entrepreneurs of the South Kazakhstan Region.
From 2015 to 2017, Mr. Kabishtaev held a position of the Director General in Kazyna Zher LTD. From 2017 to 2018, he was a chairman of the "Synergy Agro Trade" company. From 2018 to March 2019, he continued his work as a chief of staff in the "Atameken" Chamber of Entrepreneurs in Almaty.
Mr. Kabishtaev graduated from the Suleyman Demirel University (SDU) in Almaty and Geneva Business School (GBS) in Astana in 2017. He holds an MBA degree, majoring in International Management.
He is fluent in English, Russian and Turkish, and speaks Arabic using a dictionary.